https://squareup.com/gift/3VX9YD6VTSHAQ/order E-giftcards order online
---
During the mandatory shut down OCS can directly ship your hair care products to your address. Please text me at 315-460-5397 with your order and payment method; the shipping will be $10.00. Our studio exclusively uses Organic Colour Systems professional salon products from the UK; this visionary company is "forward thinking" where caring for the health of the earth, environment, our clients & hairstylists is unparalleled!

Certified Organic, Vegan, & NEVER EVER any animal testing
When scheduling online please make sure to add all services, when booking color/hilites you need to add the haircut for proper time allowance. Gift Certificates available to be mailed directly to you or the recipient- call for details 315-303-4551
---
Womens Hair Cut


You will have a consultation to discuss facial shape/symmetry, texture of hair, & desired goals for your hair
$35 base price/long hair



upcharge


---
Mens Hair Cut
Prior to your service you will have a consultation to discuss desired goals & style for your hair.
$22 includes eyebrows trimmed &



beard grooming
---
Organic Colour Systems retouch
OCS covers even the most resistant grey hair without the use of ammonia or toxic chemicals! A WST (wet stretch test) will be performed to determine if your hair is lacking moisture or protein; accordingly the hair will be pretreated with keratin protein, organic quinoa, or moisture from pure plant botanicals to enhance the overall health of your hair & maximize color retention. Your consultation will include determining what colors compliment your skin tone, eye color & OCS products to maintain your haircolor at home.
$90 base price/long hair



upcha



rge
---
Organic Color Systems foil hilite-full head
OCS Naturlite gently lifts the hair to achieve beautiful hi-lift blondes without the use of ammonia/bleach/ or toxic chemicals. Your hair will be pretreated with OCS keratin protein/moisture to ensure the integrity & health of your hair without damage!
Organic Colour Systems partial foil hilite
A partial foil hilite camouflages & blends color around the hairline/crown/ & part line; it is a great service to utilize between color services! A partial foil is a time & money saver!!
Organic Colour Systems foil hilites & lowlites
Incorporating hilites & lowlites add dimension, depth, & creates a natural or edgy, trendsetting look! We will discuss your personal & professional style that fits your lifestyle & personality. OCS products will be recommended so you can achieve & maintain your color & style at home..
$130 includes haircut, blowdry & styling


---
Organic Colour Systems partial foil hilites & lowlites
A partial foil hilites & lowlites camouflages regrowth areas specific around the hairline, crown, and part line; multi dimension foiling adds a natural look & a great time & money saver in between appointments!
$95 base price,long hair upcharge



---
Keratin Smoothing Treatment-Smooth Rituals by Simply Organic
Smooth Rituals Keratin Treatment brings harmony & balance WITHOUT chemicals or formaldehyde! Smooth Rituals exclusive formula of Keratin Amino Acids & Jojoba Oil calms frizz & soften texture to create smooth, silky hair. The treatment lasts between 3-4 months! 3 days POST treatment of NO shampooing the hair, no sauna, no swimming, or getting the scalp or hair wet.. including sweating from exercise. Look at the Before & After!
$95 per hour charge; estimate of 2-3 hours. You will receive a consultation prior to service


---
"Lunch Hour" pampering... rejuvenate..relax...
Quick, "lunch hour" blow-out, styling services/ mini spa organic manicure/pedicure.

Come relax for a mid-day pampering! Your hair will be nourished with OCS organic shampoo & conditioning treatments; protection from the heat with a thermal spray containing pure plant botanicals & finished with OCS pure vegan glosser to achieve silky, healthy hair!
The base price is $25 -$35 depending on the length of the hair. Mini spa organic manicure & pedicures are $25-$35. All bookings are scheduled by appointment only.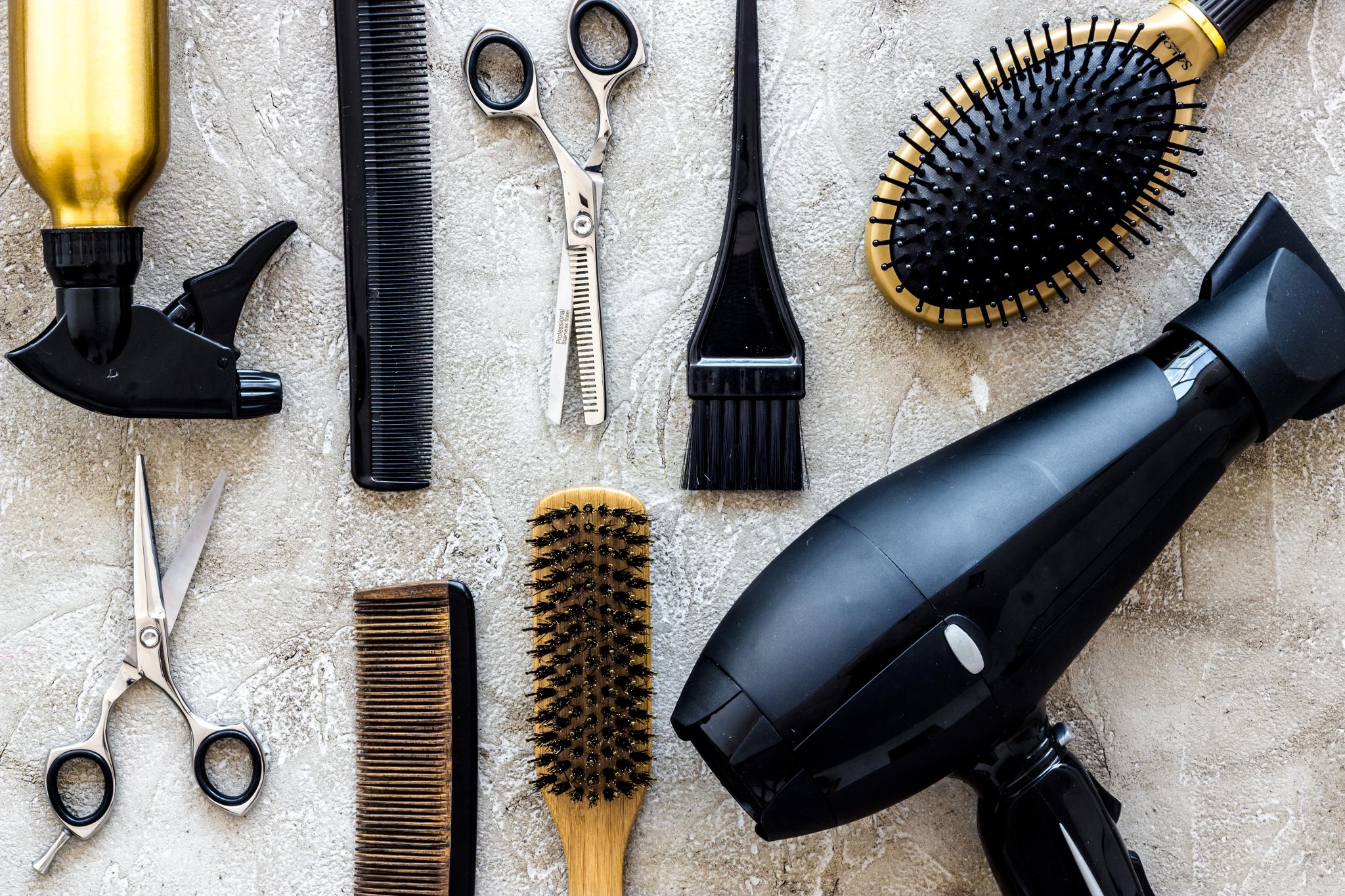 Organic-fragrance free wax
We offer facial area waxing- Eyebrow, upper lip, chin, face; each area is $12.00
Bridal Parties & Formal Occasions




A deposit will be required to book & secure your special day
We recommend at LEAST one practice updo/formal style prior to your wedding day to determine the desired finished look for the BIG day!
Bridal parties are personalized for the Bride-to-be & wedding party; specialty formal updo styles, individual, custom blended air-brush makeup, organic manicures & pedicures. A consultation with our salon coordinator will organize & plan for your special day! Our staff can travel to your venue for on-site services or book the studio for a private atmosphere catered to you!

Wedding hair styles are charged $75 per hour depending on the intricacy & length of hair. 
Organic natural nail manicure-Our studio exclusively uses

Priti NYC vegan & non-toxic nail polishes including (NON-ACETONE) lemongrass polish remover; organic essential oils are infused in steamed hot towels to wrap & soothe the hands. Clients receive individual manicure implements to ensure cleanliness & a sterile service!
Organic spa pedicure-Relax by soaking & detoxifying the feet with activated charcoal; essential oils of juniper & grapefruit rejuvenate the senses! Steamed hot towels are infused with organic essential oils to soothe & relax! Clients receive individual pedicure implements to ensure cleanliness & a sterile service. We exclusively use Priti NYC vegan & non-toxic nail polishes including (NON-ACETONE) lemongrass polish remover to pamper & keep the nails healthy!
The benefits of oxygen therapy include heightened concentration, memory, alertness, improved skin complexion, calms the mind, stabilizes the nervous system, a natural remedy for headaches/migraines, improves muscles stiffness, helps with digestion, cell metabolism, & a proven detoxifying agent for the body. Our oxygen bar is self-contained using NASA technology called Pressure Swing Absorption as it filters out nitrogen, argon, & other trace gases from the ambient air to put the separated oxygen molecule at 92% purity. The delivery system includes organic aromatherapy including lavender, rosemary & mint, or tangerine for added healing benefits. The charge is $1.00 per minute; we offer oxygen packages & memberships; complimentary 10 minute session for every 40 minutes purchased.
Ginny nor the staff do NOT make medical claims, diagnose illness; and the oxygen bar is not meant to treat or cure illness.
Order Zen Drops online!
Benefits of CBD: The following statement comes from the company: CBD can act as a neurotransmitter to help regulate bodily systems at a cellular level. It has been shown to have positive effects on the immune system, nervous system, endocrine, cardiovascular, digestive, heart, liver, & kidneys. CBD is also known to have anti-inflammatory & antioxidant properties. Click the link below to learn more!

To try Zen Drops click the link HERE
Organic Hair Studio & oxygen bar is a relaxing & chemical free environment. We offer gift certificates & can mail directly to you or the recipient!

315-303-4551 or book online
Organic Colour Systems is an incredible professional salon line of products that are formulated and produced in the UK. They are a visionary company that cares about the health of the earth, environment, & a chemical free salon visit!
Priti NYC is a vegan and non toxic professional nail color line. Our studio exclusively uses these products for our organic manicures & pedicures!
Come and relax in our Zen like studio to enjoy the benefits of the Oxygen bar & aromatherapy!
Organic Colour Systems full line of professional retail products are available at our studio! We are always happy to discuss how to properly use the products at home!
Ginny-Studio Owner, Colorist, Stylist, manicurist/pedicurist, certified with Organic Colour Systems
Ginny has been in the salon industry for over 25 years and continues to attend advanced training with Organic Colour Systems. " My vision is to provide professional, chemical-free, salon services in a relaxing Zen-like atmosphere". We proudly & exclusively use OCS professional salon products; they are certified organic & vegan and DO NOT contain synthetics, parabens, gluten, or toxic chemicals. OCS color covers even the most resistant grey hair & produces beautiful hilift blondes without the use of ammonia or resorcinol.
Ginny has received advanced training studying with JOHN DELLARIA Salons in Boston & NYC. John Dellaria developed the haircutting technique 'Pyrametrics' based on applying "math' formulas of angles, degrees, elevation, & symmetry to create unparalleled hair design. Attention to detail in every aspect of our studio includes serving ONLY organic coffee, organic herbal tea, & organic fruit infused pure filtered water to our clients!
Bea- Stylist, Colorist, Bridal/Formal hair stylist, certified with Organic Colour Systems.
Our studio is fortunate to have the talents of Bea with her creative vision & meticulous skills. She has a very innovative eye for style, color, & always strives to give our clients personalized service & attention. Bea is the studios' premier bridal hair designer to customize your look based on texture of hair & facial shape. You can view a select gallery of her work under the heading of bridal parties/formal occasion hair styles. She continues to attend advanced color & educational classes with Organic Colour Systems to bring you the most "cutting edge" & modern look.
EMPLOYMENT/CAREERS AVAILABLE
Hiring colorists/hairstylists/manicurist & pedicurist
Are you passionate about the salon industry? We are seeking PROFESSIONAL, dedicated, self- motivated, happy & positive stylists. You must possess a current NYS valid cosmetology license & have a minimum of 5 years experience. Please forward resume to ginnybarrella@icloud.com or call 315-303-4551 to set up an interview.
Our studio environment is calm, peaceful, & Zen-like